Two years ago when the Media Studio was merged with the office of communications to become the Media Centre (and subsequently the Office of Communications a year after that) and we took over the responsibility of the unu.edu website we quickly found the huge asset hidden away from the university.
There are 107 books published in their entirety in html in archive.unu.edu.
From a policy point of view, who knows what if any impact any of these books have had. But, if we look at the statistics we can find anecdotal evidence that many people around the world on a daily basis are finding these books useful.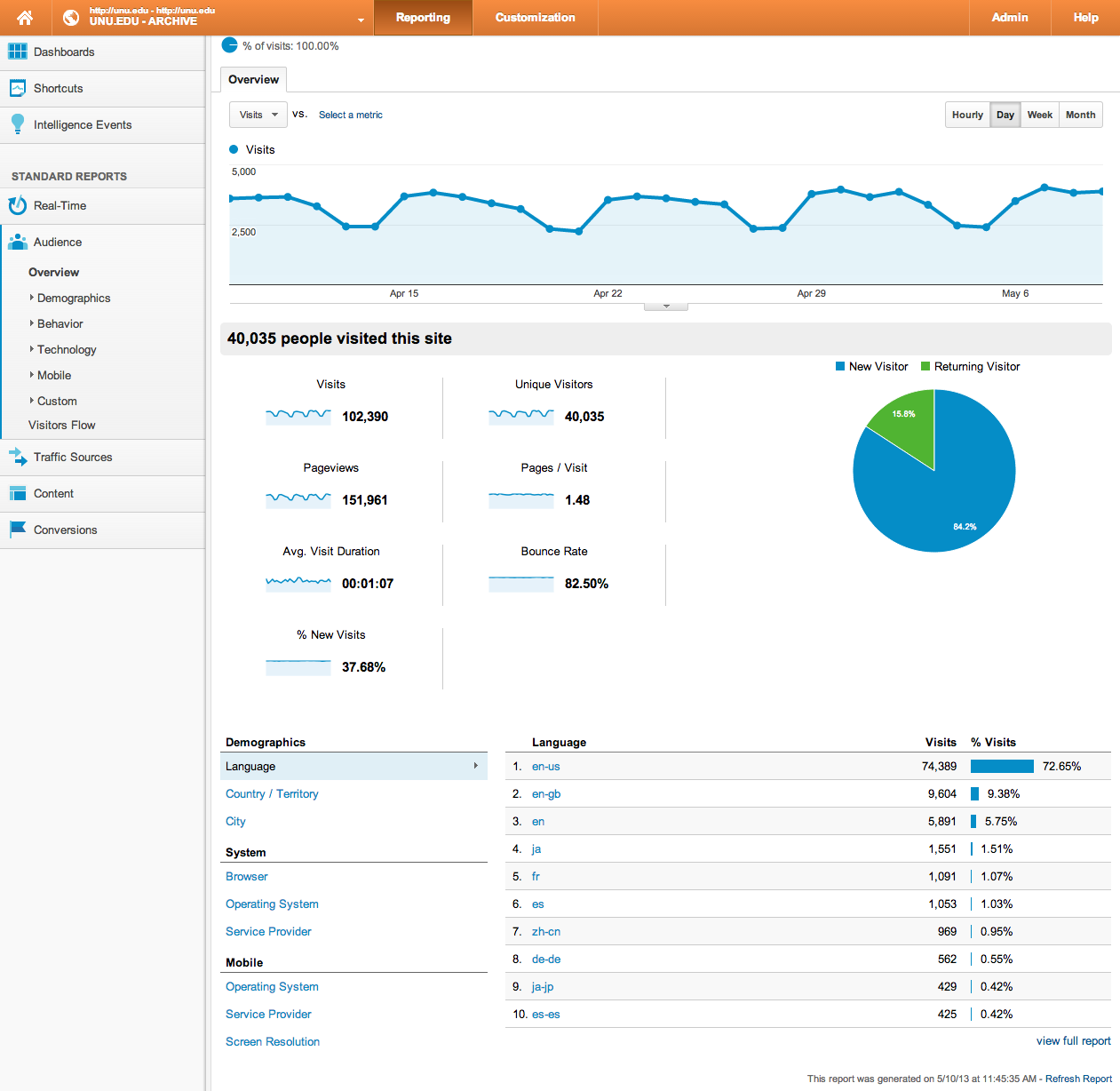 The screen shot above shows the basic stats for the archive section of the website.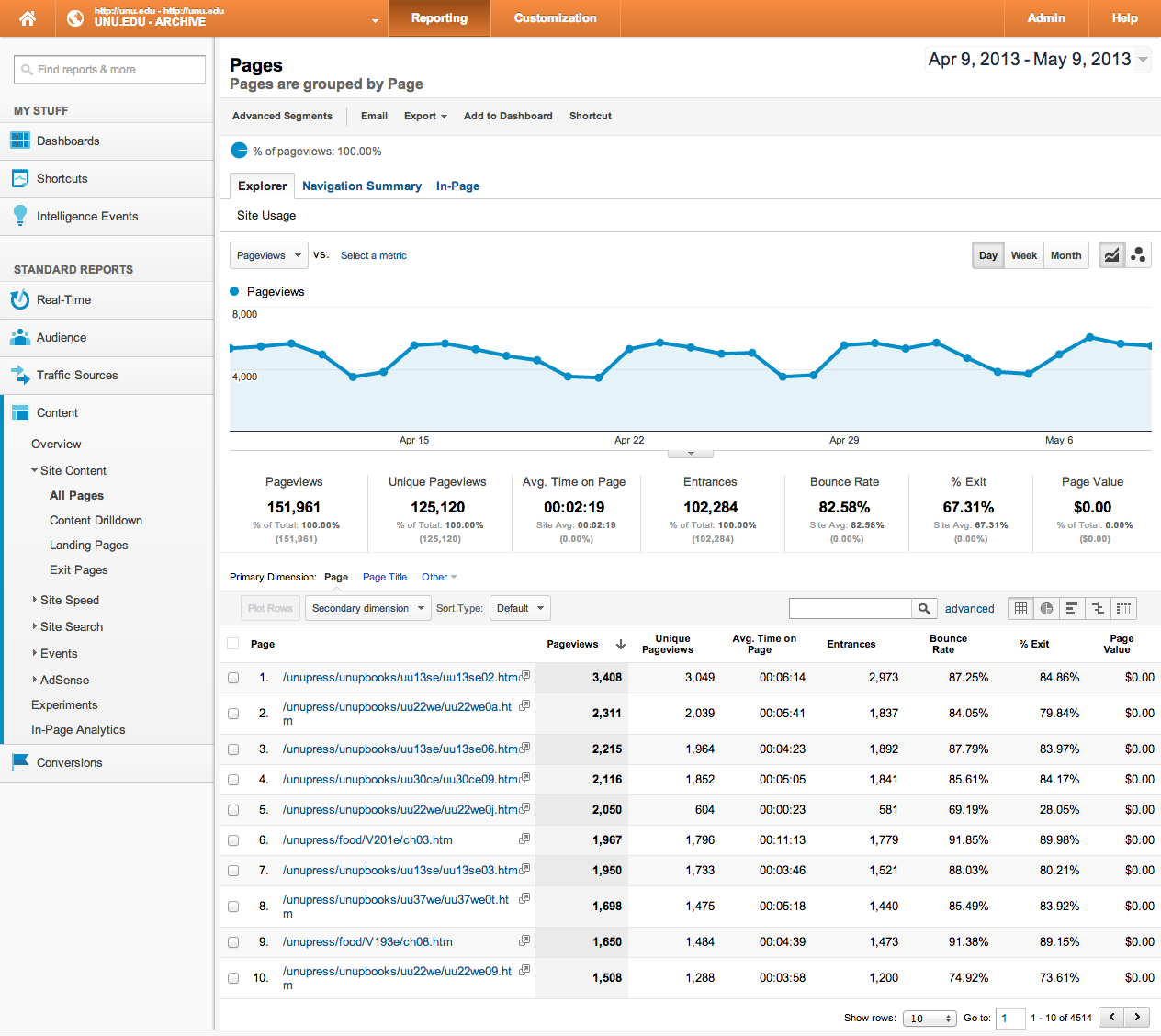 This second screen shot above shows the breakdown of pages and which pages are getting the most visits.
By comparison the unu.edu website only has 80,000+ visitors per month (see screenshot below) and it's offering courses, internships and jobs (i.e. these areas are very popular but not something we consider to be a successful engagement with our audience).  The archive is 102,000 per month. More than any other website.
Evidence that people are going to where the real content / real value is.